Overview
Japanese, Ramen, Vietnamese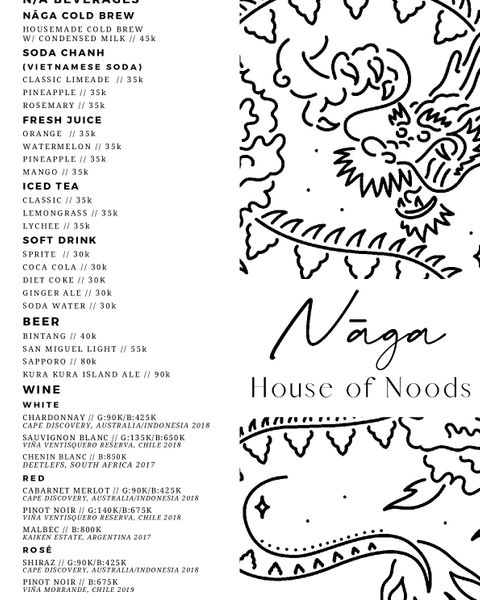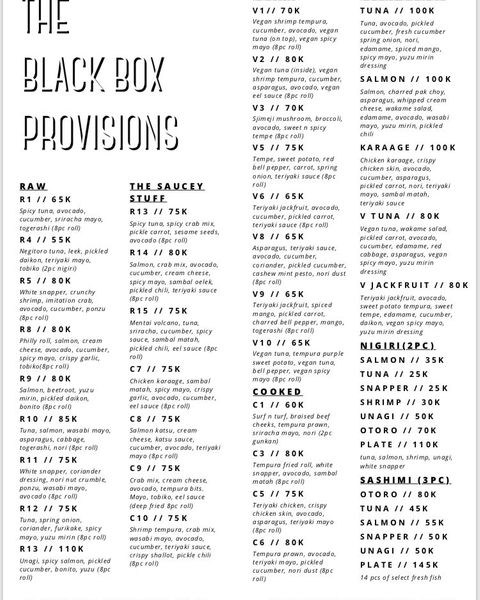 Address:
Jalan Karang Suwung no 1, Tibubeneng
Canggu, Bali 80361
Phone:
+62 8133 8895675
Open hours:
Everyday: 12pm - 10pm
Within a modern and polished establishment, quaint but not quite posh is home to two separate concepts, Nāga House of Noods and The Black Box Provisions. Nāga House of Noods's menu touches on familiar Asian flavors but with a modest modern flair while The Black Box Provisions serves up some unique and untraditionally tasty sushi.
Understated, moody, and cool, Nāga House of Noods boasts a unique style. A dominant charcoal color keeps things muted and clean whilst occasional bursts of vibrant green from the hanging plants keep things fresh and interesting.
From Black Box comes perfect bites of sushi that accommodate everyone with their Raw, Cooked, Vegan, and Saucy menu.
From Nāga House of Noods, Phởs and Ramens are served up showcasing their stunning flavors in a contemporary way. Phở, the national dish of Vietnam, is served with a fragrant beef broth or their highly acclaimed vegan broth. Noods Ramen, familiar but unique in preparation. The infamous Pork Ramen is 12 hour braised pork belly, togarashi along with perfectly balanced aromats, while the Shoyu Beef Cheek Ramen mesmerises all. The masterful Dan Dan Noodles are a whirlwind of minced pork, confit egg yolk, dukkah candied cashew nuts, bok choy, spring onion, ori dust, chili, crispy shallots, and sesame seeds.
Book a First Table
Get 50% off the food bill for two to four people
Book a First Table
Get 50% off the food bill for two to four people