Overview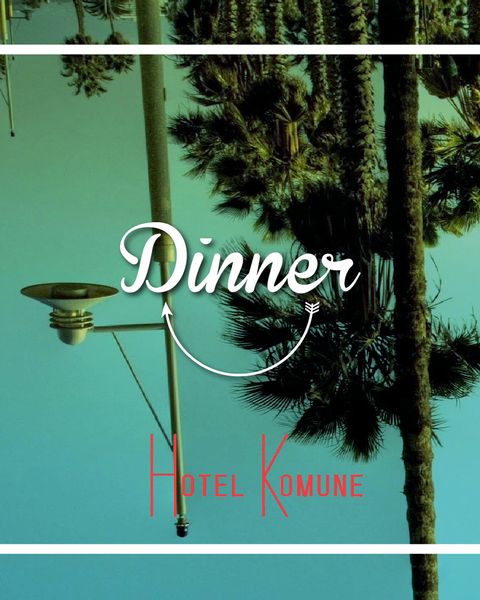 Address:
Jalan Pantai Keramas, Keramas
Gianyar 80361
Phone:
+62 361 3018888
Heaven is only 30 minutes away. A luscious and idyllic escape from central Bali, Beach Club at Komune Resort is tropical bliss on the sandy shores of Keramas surf beach.
How do you like your sunsets? Preceded by a lazy walk through Komune's organic gardens, bursting with the colours and scents of tropical fruits? Or with a cocktail in hand, gazing at the surfers and paddleboarders from a beach-side table, accompanied by the whimsical rustle of swaying palms? Slow down the clock, breathe and soak in this candle-lit, secluded haven. The big blue has never shimmered so bright.
Taking its culinary cues from all around the world, Beach Club tantalises diners with a thoughtful, international menu. Local flavours come out in full force with the traditional beef rendang, nasi goreng and nasi campur. Moving West and you have the Thai green curry and tempura dory fillet before we hit Europe for some unrivalled Mediterranean flavours.
Take in the rolling waves slice by slice. From the spicy chook to garlic seafood and chef's specials, Beach Club's pizzas always prove a lasting hit. The pasta also serve up some slurpy goodness with classic spaghetti Bolognese, seafood pasta and an innovative vegan lasagne that uses mung bean pasta sheets and fresh, roasted vegetables. Finally, watch the last surfers take to the moonlit waves over a velvety chocolate pannacotta or crème brûlée with that irresistible 'snap'. How's that for an unforgettable sunset?
Book a First Table
Get 50% off the food bill for two to four people
Book a First Table
Get 50% off the food bill for two to four people